Net Protector Antivirus for Server 1 Year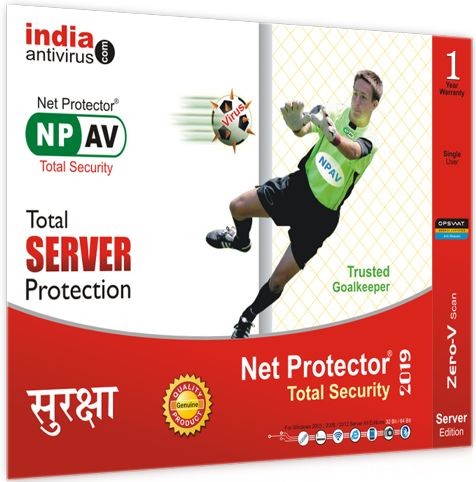 Product images are for reference only.
Category:

Server Security

Brand:

NetProtector

ID/SKU:

NPSERVER1Y

Availability:

In Stock

Delivery Terms:

Electronic License Delivery in few Seconds
---
Antivirus for Server


Windows 2003 / 2008 / 2012 / 2016 Server
Protect your Server with Net Protector Anti-Virus Server Edition
Server PC is the central nervous system of your Network.
Viruses, worms if they reach this main critical computer then the whole network will get disrupted. Also centralized data stored on the server can get destroyed by a single worm attack on the Server. 
So it is very essential to protect this main server system.

Install Net Protector Anti-Virus + Total Internet Security for Servers and enjoy complete peace of mind.
Note:
Installing Anti-Virus on server alone will not clean or protect other PCs connected to this server. It is required that you purchase separate node Keys for each PC on your Network.
Server is for Computers with Server Operating System like : Windows 2003 / 2008 / 2012 / 2016 Server
Works on Server OS Windows Platforms
Net Protector Toll Free Number : 1800 200 6728
Telephone LL : (020) 6560 1480
Mobile / SMS : 9271 98 3681 / 82 / 83 / 84
9373 415 157 / 9325 10202 / 020-6744 0800
Related Products