Bullguard Antivirus 1 PC 3 Months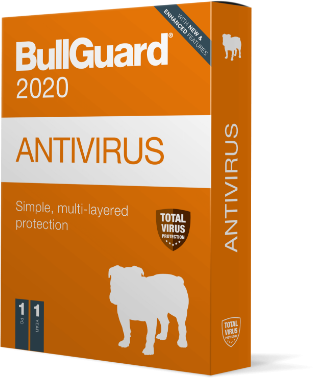 Product images are for reference only.
BullGuard Antivirus 2020 Edition 3 Months
Identifies, isolates and neutralizes
Multi-award winning, triple-layered anti-malware protection coupled with Advanced Machine Learning 
provides the toughest protection against viruses. It quickly detects and neutralises all types of viruses keeping you safe against the most advanced of threats
Here's what is new in
BullGuard Antivirus 2020:
Advanced Machine Learning
Sophisticated mathematical algorithms and deep learning methods deliver lightning fast threat detection against new, emerging and advanced threats. Multiple learning layers analyze malware properties to identify malicious code and apply the learning to other code, all without requiring virus updates. This ensures that zero-day threats are identified and nullified as soon as they emerge, keeping you safe from advanced types of malware. 
Antivirus
BullGuard Antivirus provides powerful layered protection against all types of malware such as phishing attempts or trojans designed to steal banking information. It makes short work of ransomware and quickly identifies and nullifies new, advanced threats.
Next-Gen Antimalware
Our next-gen antimalware gives you intelligent triple layer protection. It recognises trusted sites and applications, it continually scans for code associated with malware and any malware that is detected is locked down, quarantined and neutralized.  Furthermore, sophisticated behavioural detection receives continuous daily updates about the latest malware to detect and block threats.
Game Booster
BullGuard's award-winning Game Booster allows you to game in complete safety so you don't have to sacrifice security for performance. In fact, it has been proven to actually speed games up. It blocks pop-ups and other annoying interruptions to ensure you always have blisteringly fast, uninterrupted gaming.  
BullGuard's Customer Care: 9560085816, 9599103084
S
upport Email: 
BullGuardsales@kksoftindia.com
Related Products