Shree-Lipi Caligrafer (Devnagari)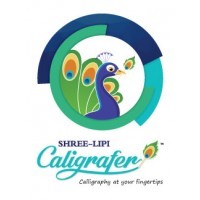 With just a few clicks in Shree-Lipi Caligrafer, you can create your own Clipart in no time. Watch the video below. You only have to export the text in EPS/SVG/PNG/BMP format and import it in your favorite designing software
With Shree-Lipi Caligrafer, you don't have to be a Calligraphy Artist. Use it at Home or in Commercial environment. You can use Calligraphic text for advertisements, flex boards, Banners, Bungalow names, Wedding Cards and many more.

Features
Support for Devnagari Script (Hindi, Marathi, Konkani, Bhojpuri, Kashmiri, Nepali and more)

50 Calligraphy fonts containing 500+ glyph variationsin everyfont
Multi-line support
Randomize font styles with single click
Popular Keyboard Layouts
Save in native file format (.SLC)
Save in EPS, SVG, PNG, BMP format
Get FREE updates for 1 yearfont>
User-centric Promotions/Offers
System Requirements
Windows 10/8.1/7 with .NET Framework Version 4.0

Support - Warranty / Paid
+ (91) 93701 31508,
+ (91) 91300 77509
Email Address:
support@modular-infotech.com
Modular Infotech Pvt. Ltd.
26, Electronic Co-Op Estate,
Pune-Satara Raod,
Pune 411 009.
Related Products